Drive profits with Zippin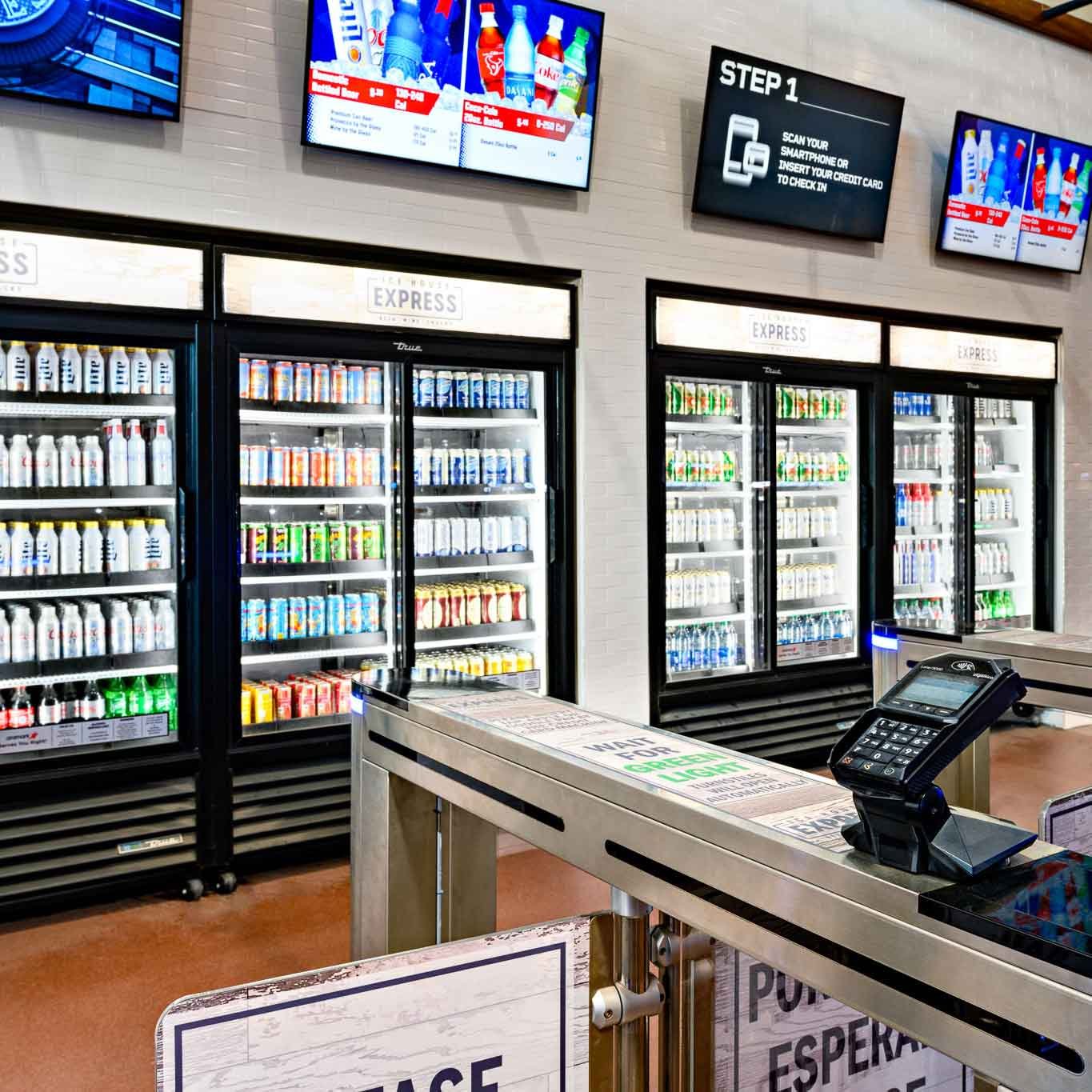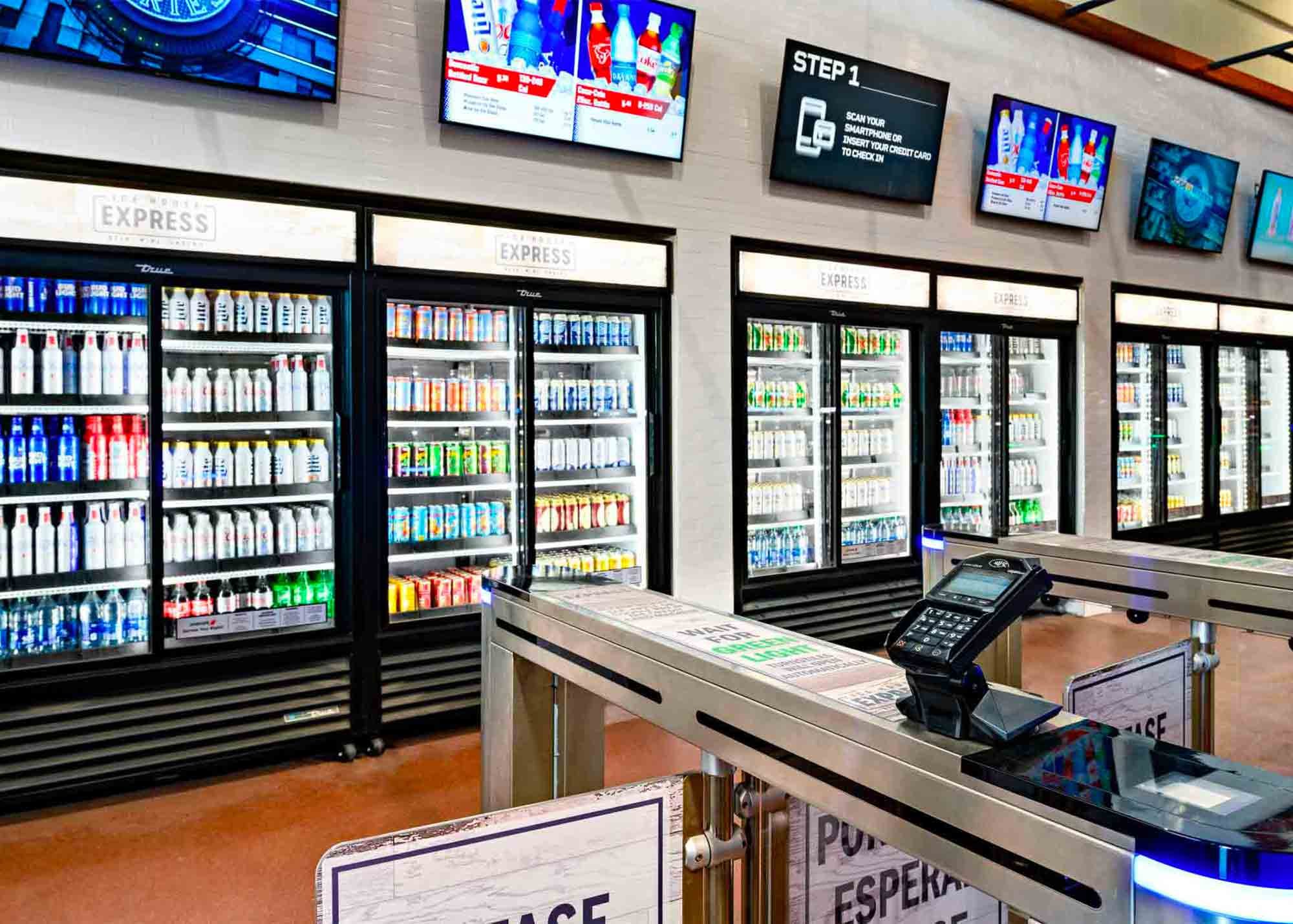 Zippin's checkout-free technology enables retailers to quickly deploy frictionless shopping, transforming their operations and increasing customer satisfaction and profits.

Customer expectations around in-store experience have never been higher. Simultaneously, retailers have to contend with labor scarcity and rising costs. With precision sensors, advanced AI, fast deployment in stores, and advanced e-commerce-style insights, Zippin's technology delivers a superior platform for cashierless stores. We'll help you run a more profitable business that makes your customers happier.
Increase your throughput
Our checkout-free technology enables retailers to quickly deploy frictionless shopping in their stores, kiosks and fast-casual restaurants. We use AI, machine learning and sensor fusion technology to boost retailer profitability by increasing throughput – no waiting in line means more customers can buy more products.
Engage your workforce
Checkout-free technology frees your employees from the repetitive tasks of checkout, allowing them to engage and focus on higher-value customer-facing work like helping shoppers find the right products.
Boost shopper satisfaction
Americans spend 37 billion hours a year waiting in lines. Our technology gives retailers the ability to offer your customers the unrivaled gift of time – simply put, a far better customer experience.
Drive profits
Zippin empowers retailers to maximize their profits per square foot and keep customers happy and coming back. With Zippin you'll better understand customer needs, learn which products actually drive sales, and help drive customer loyalty – all while keeping throughput high and costs low.
Zippin harnesses AI and computer vision technology to power an entire checkout-free shopping platform for cashierless stores. Shoppers scan an app or swipe a credit card to enter your store and grab what they need. Our AI software automatically identifies the items and adds them to a virtual cart. Upon exiting, the purchases are automatically charged and a receipt is made available to the shopper.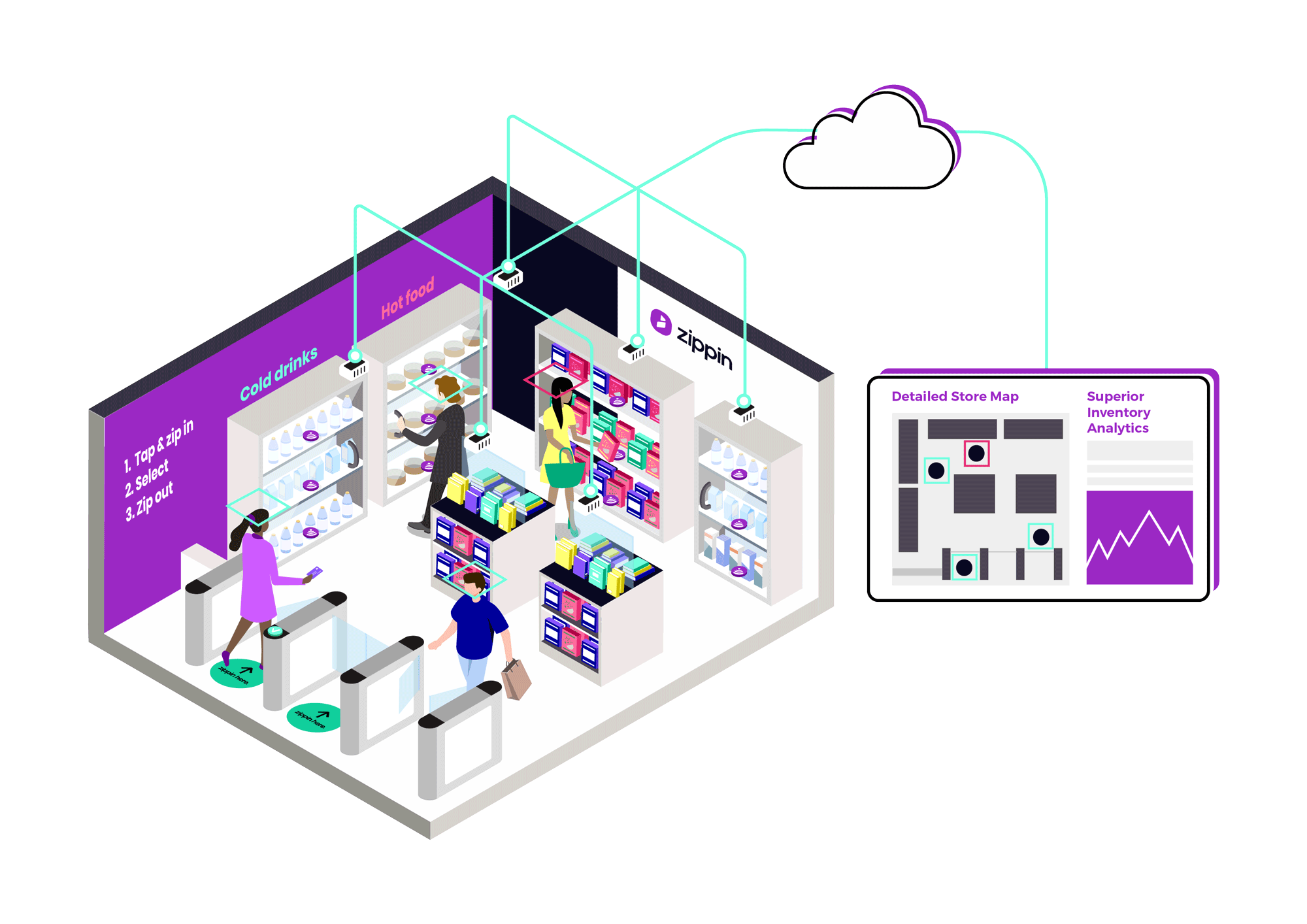 Zippin's proprietary approach combines vision cognition technology with machine learning to accurately account for shopper behavior and product whereabouts in-store. We do this by combining inputs from overhead cameras with product tracking – using smart shelf sensors – for the highest level of accuracy, even in a crowded store.
Zippin's superior
technology

Highly accurate
Zippin fuses information from multiple sensors, including cameras and shelf sensors, resulting in the highest available accuracy. We deploy our AI algorithms on small edge devices in stores, requiring lower internet bandwidth.

High crowd density
Zippin does not impose any limits on the maximum number of customers that can shop simultaneously in the store, unlike other technology solutions that struggle to maintain accuracy and keep track of items when the store gets crowded.
Low total cost of ownership
By using commodity hardware we keep costs low for retailers. Any non-functioning components can be easily and readily replaced, keeping support and maintenance costs low.

Ease of installation
Zippin uses off-the-shelf components making hardware installation simple. Most hardware can be installed within a few days in the store. Zippin works with existing store formats, existing shelving and coolers, and standard power.

Affordable installation
All of our sensors are powered using Power over Ethernet (POE), significantly reducing the installation labor to wire them. A single CAT6 cable supplies both power and data to all of our sensors.

Small footprint
Zippin runs on edge devices, along with a small network rack that fits within your existing server room. Our team provides 24/7 monitoring.
Pricing is calculated based on each store's needs, square footage, and other factors specific to each customer and retail location.

For more information about pricing, let's meet.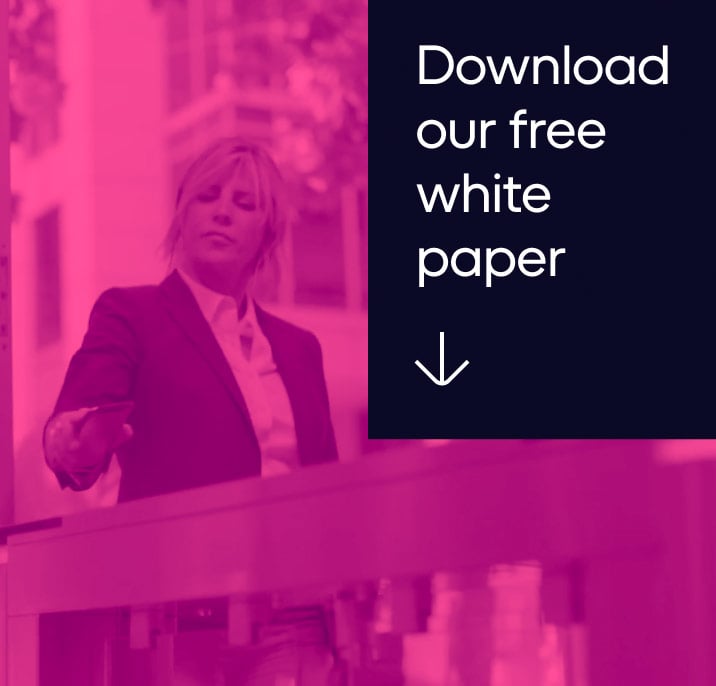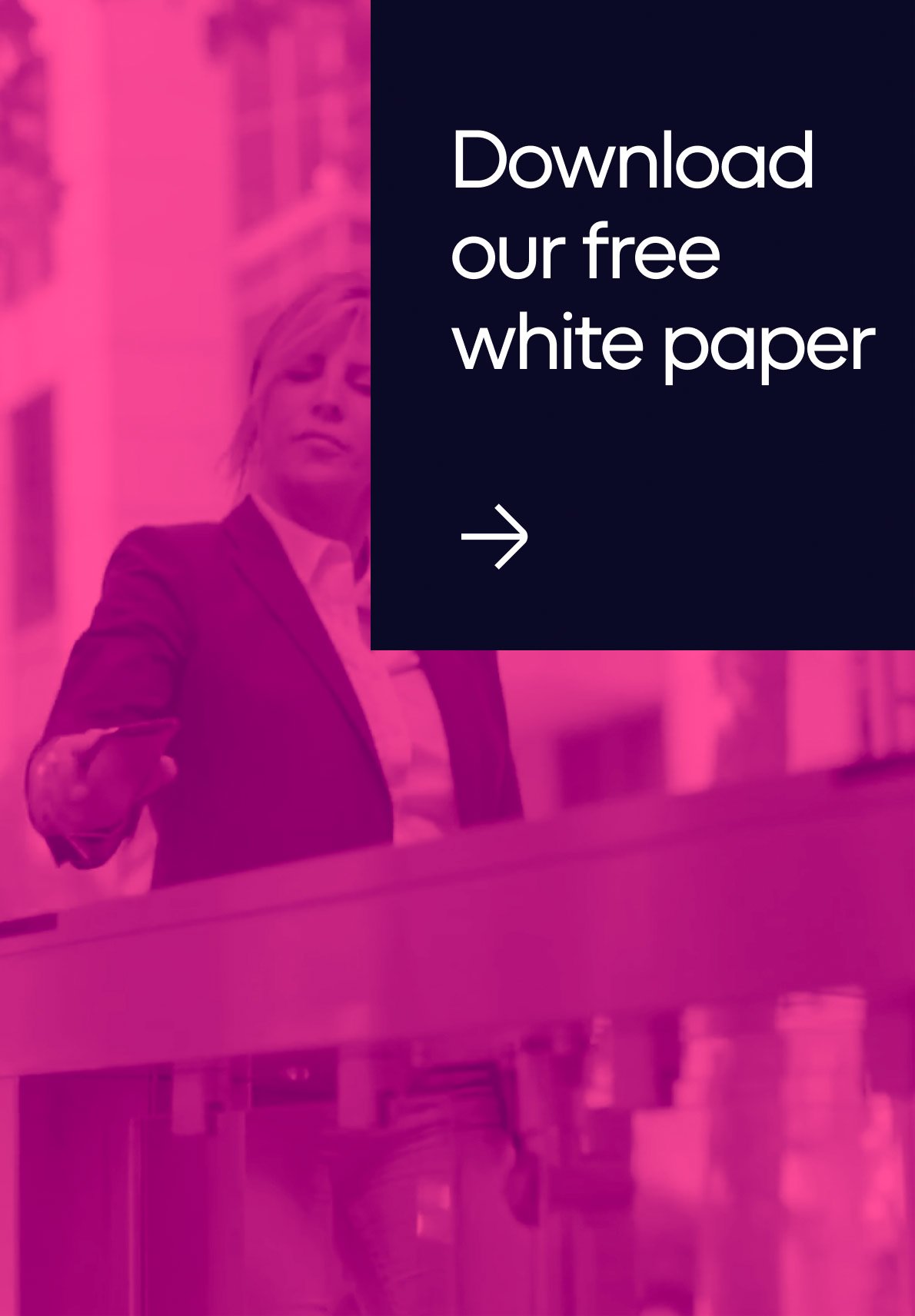 The Future of Retail is Checkout-Free
U.S. consumers spent an average of 118 hours waiting in line, and one thing is certain: we hate queuing - especially in stores.

Find out how you can deliver the best possible customer experience.